Photographers & Videographers: Save Money on your Camera Insurance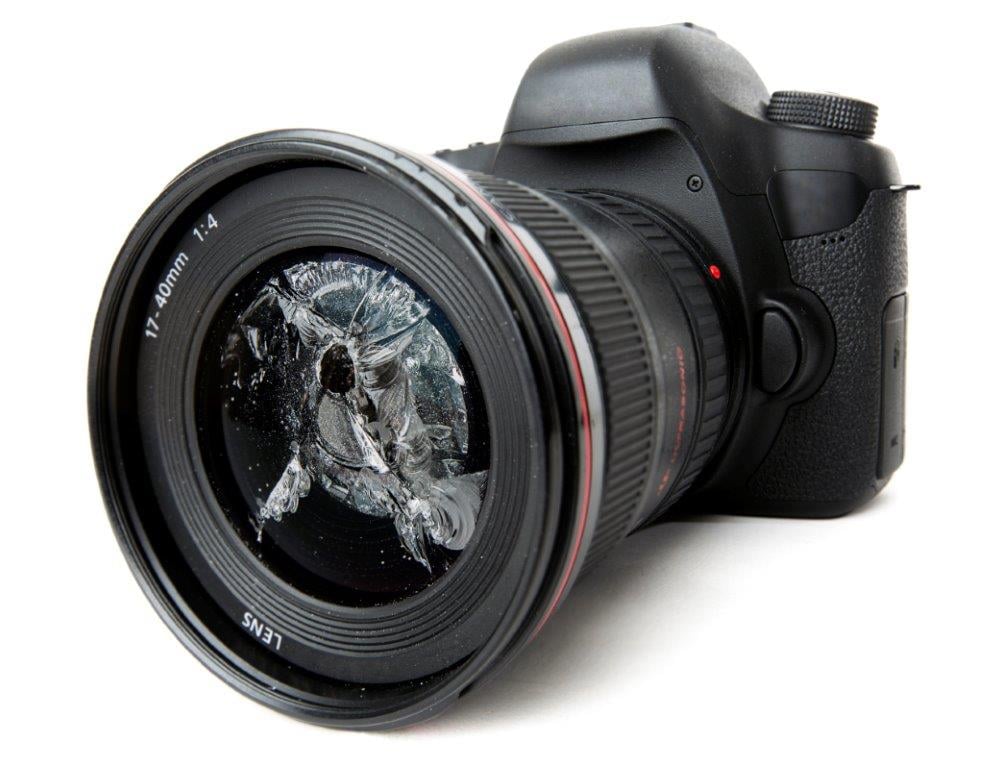 To achieve the best premium for camera and photography insurance:
Make sure your policy covers commercial activities. This is a difficult, pricey lesson that is better learned before there is a loss. Our experience tells us that many professional photographers assume they are covered by their homeowners policy when in fact they are not. If you sell your prints , check your policy and make sure your coverage is appropriate.
Always compare quotes. Prices tend to vary from insurance company to insurance company – that's why it's always a good idea to shop around and compare quotes. Additionally, look for brokers that specializes in insurance for photographers.
Buy equipment and liability coverage at the same time as a bundle. Combine your coverages and purchase at the same time: this could result in a lower package premium.
Do your own risk management and increase security measures.

Having losses on your claims history can increase your premiums, so one way to keep the cost of insurance low is to prevent losses before they happen.

Measures might include:

installing a security system [Amazon Affiliate Link]
converting a closet to a safe room with deadbolts
investing in high quality travel cases that lock such as Pelican cases [Amazon Affiliate Link]
ask your specialized photography insurance broker for more recommendations
We have created a 5-minute online insurance solution, available to Canadian photographers at: https://photographer.frontrowinsurance.com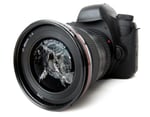 The policy term is for 12 months and coverage is provided in most countries worldwide except those subject to trade restrictions.
Rental equipment coverage is also available. All equipment is covered for replacement cost for: theft, damage, fire, loss of use.
Industry-low photography insurance prices:
$10,000 equipment coverage: $100 CAD,

$236 CAD; $5,000,000: $406 CAD. Liability covers your legal liability for property damage and bodily injury that you cause while shooting on location or in a rented studio. Pays legal fees, too.

Deductible for gear as low as $350 CAD. (Premiums and terms are subject to change and depend on your particular application)
The online program for photographers follows Front Row's lead earlier this year into online offerings for short-term filmmakers and musicians. "We wanted to make the insurance process easier, faster and cheaper for photographers," said David Hamilton, President of Front Row. "Given that there is no need to speak to a broker and an insurance company underwriter is not involved, the cost to process a camera insurance policy is much less online and we have passed the savings onto the photographer. Although the camera policy is online, we are still available to answer questions by e mail or over the phone if required."
Refer a Friend to Front Row
Based on customer demand, we've setup our referral marketing program and if you refer a friend to Front Row, you could win a $15 Amazon eGift Card OR be entered into a random draw to win a $99 Amazon eGift Card! (depending on your province)
Related Posts:
FREE EBOOK! PHOTOGRAPHY INSURANCE 101: PROTECT YOUR CAMERA GEAR
PHOTOGRAPHY EQUIPMENT INSURANCE: YOU MAY NOT BE COVERED BY HOMEOWNERS
I'M JUST STARTING OUT IN MY PHOTOGRAPHY BUSINESS; DO I NEED INSURANCE?
4 QUESTIONS TO CONSIDER WHEN BUYING PHOTOGRAPHY BUSINESS INSURANCE
THEFT FROM VEHICLE: PHOTOGRAPHY INSURANCE EXPLAINED
PHOTOGRAPHERS & VIDEOGRAPHERS: SAVE MONEY ON YOUR CAMERA INSURANCE
HOW TO REDUCE THE COST TO INSURE YOUR PHOTOGRAPHY EQUIPMENT
HOW TO PROTECT YOUR CAMERA LENS(ES)
WHAT TO KNOW ABOUT RAIN PHOTOGRAPHY: PROTECTING YOUR CAMERA IN RAIN
UNDERWATER PHOTOGRAPHY BEST PRACTICES / IN-WATER PHOTOGRAPHY
PROTECT YOUR CAMERA GEAR FROM OVERHEATING
PROTECT YOUR CAMERA AT THE BEACH / PROTECT YOUR CAMERA FROM SAND
ORGANIZING YOUR CAMERA GEAR / KEEP TRACK OF YOUR PHOTOGRAPHY GEAR
INSURANCE FOR PHOTOS BOOTHS | PHOTO BOOTH INSURANCE FROM FRONT ROW
HOW DO I ADD AN ADDITIONAL INSURED TO MY POLICY?
5 THINGS TO KNOW ABOUT MAKING A PHOTOGRAPHY INSURANCE CLAIM
FRONT ROW: OFFERING ONLINE CAMERA INSURANCE POLICIES FOR PHOTOGRAPHERS
DISCLAIMER: Informational statements regarding insurance coverage are for general description purposes only. These statements do not amend, modify or supplement any insurance policy. Consult the actual policy or your broker for details regarding terms, conditions, coverage, exclusions, products, services and programs which may be available to you. Your eligibility for particular products and services is subject to the final determination of underwriting qualifications and acceptance by the insurance underwriting company providing such products or services. This website does not make any representations that coverage does or does not exist for any particular claim or loss, or type of claim or loss, under any policy. Whether coverage exists or does not exist for any particular claim or loss under any policy depends on the facts and circumstances involved in the claim or loss and all applicable policy wording.
Amazon Associates Disclosure: Front Row Insurance is a participant in the Amazon Services LLC Associates Program, an affiliate advertising program designed to provide a means for sites to earn advertising fees by advertising and linking to Amazon. This post may contain affiliate links. There is no additional cost to you.