Fair Use and E&O Insurance for Filmmakers - Part 1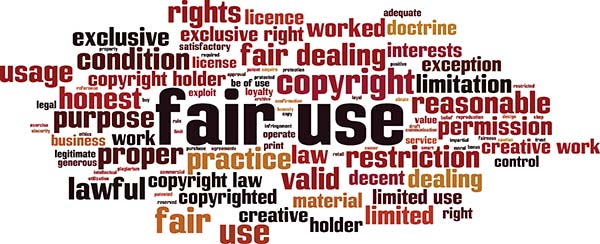 FAIR GAME? - A FAIR USE PRIMER FOR DOCUMENTARY FILMMAKERS (Part 1)
Applicable to US-based producers only. For a discussion of fair dealing (Canada), click here.
"If I have seen further, it is by standing on the shoulders of giants." –Isaac Newton
As a documentary filmmaker, you'll likely need to make use of copyrighted materials at some point in your production. Indeed, it's almost impossible to avoid: film clips, music and archival interviews are indispensable tools for lending depth, color and authority to your production. However, securing the rights to such materials can be difficult, prohibitively expensive and, most importantly, fraught with potential danger if the rights holders feel that their copyright has been infringed.
For example: you're making a documentary about Hammer Horror films of the '50s and you use a short clip of Christopher Lee baring his fangs. You haven't obtained permission. Will you be sued?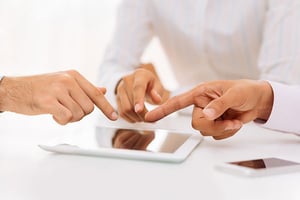 The legal doctrine of Fair Use permits creators a degree of freedom to incorporate copyrighted works of others into a new creative work. The law recognizes that the rights of copyright holders to enjoy the profits of their creations must be balanced with the rights of creators to enjoy freedom of expression and build upon past works in the creation of their own.
The problem that can sometimes occur is that it can be very difficult to define what constitutes fair use, and rights holders can be aggressive in defending their copyright.
Navigating fair use can be a challenging proposition. It is particularly important to the documentary filmmaker due to the fact that documentarians usually need to use more copyrighted material than, say, the director of a period piece.
There are two important things that you can do as a documentary filmmaker to keep your production safe: understand Fair Use, and purchase Errors & Omissions Insurance. The first will help you avoid being sued; the second will help protect you if you are.
Understanding Fair Use
You want to use a short clip of music or film in your documentary. You might have a limited budget. Traditional wisdom dictates that every piece of copyrighted material needs to be cleared and paid for, but this may not be the case if you can argue that your use of the clip in question constitutes Fair Use. How do judges determine if the use of a given clip is Fair Use in any given situation? The following criteria are considered.
What purpose the material is used for. Courts generally hold that a use of copyrighted material which is "transformative" meets the criteria to be considered Fair Use. "Transformative" means that the material is made part of a new creative work, for a purpose and context which are different than the original.
The nature of the source material. Factual, non-fiction source material which was created for an academic or educational purpose, with the intention of being strictly informative in nature, is less likely to give rise to a copyright claim if it is presented appropriately.
How much of the source material was used. The more of the original work is used, the more likely a lawsuit becomes. For example, musicians are more likely to encounter a problem using a lengthy musical phrase copied from a prior artist than they would be using a single breakbeat or horn blast which may no longer be recognizable as part of a prior creative work.
How the use of the source material impacts its value. If the rights holder can argue that their profits, potential profits or the integrity of their brand have been impaired by another's use of their material, it may provide grounds for litigation. For example, a documentarian making a film about Miles Davis might get away with showing a brief clip of Miles playing, but reproducing an entire 15-minute live performance of him is likely going to attract a lawsuit.
Armed with this information, you might think that these rules are just common sense, and with an abundance of caution a prudent filmmaker might be able to avoid the possibility of a lawsuit. However, the reality is not so simple. The second part of this article will discuss some common fair use misconceptions.
RELATED LINKS:
E&O Insurance 101 & How to Protect Your Film Project
Are you paying for the coverage you need?
Distributor Errors and Omissions
How much of your film is copyright-able?
Fair Use
To get or not get permission: The Social Network
A production lawyer's guide to obtaining E&O insurance and preventing litigation