Top 10 Filmmaker Instagram Influencers / Best Filmmaker Instagrammers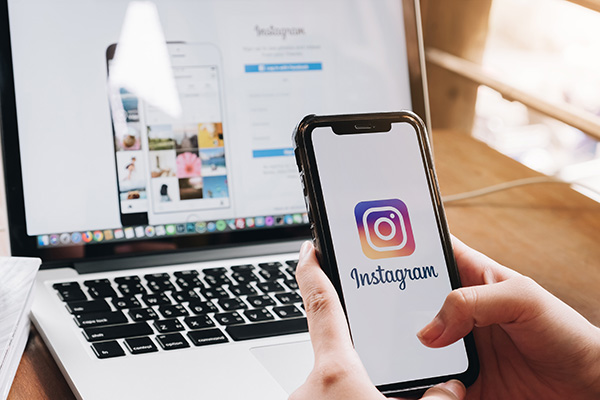 Need some inspiration, filmmakers? Check out Front Row Insurance's round-up of the top 10 filmmakers on Instagram who you should consider following!
In no particular order:
Jon Favreau is an actor, director, and writer. The Lion King, The Mandalorian, and The Avengers franchise are just some of the projects this filmmaker has worked on over the last decade, but many still remember him primarily as that guy from Swingers. He is a social media favorite for his behind-the-scenes posts, including the original concept art and post-production shots of The Mandalorian, from Disney+.
A social media handle just for cinematography? Yes, please! @cinematogr focuses on DPs (Directors of Photography), set decorators, costume designers, visual engineers and other key technical personnel in modern day filmmaking. Some posts feature behind-the-scenes from films such as Jojo Rabbit (2019) and The Hunt (2020).
Film Independent is a non-profit organization supporting indie films. They offer screenings, educational programs, and more informative content geared toward new filmmakers.
They are most well known for their Film Independent Spirit Awards, founded in 1984.
@artdepartmental explores behind-the-scenes expertise on production design. According to their website, "What you see in your favorite film or television show was most likely not found like that. This is the work of the production designer and their team. Every single set, location, colour, pattern, texture, graphic, or piece of practical lighting you see on screen is carefully designed and selected to enhance the plot, character arc, and overall tone".
Women in Film and Television U.S. (WIFT-US) is a non-profit organization dedicated to encouraging and inspiring women in all aspects of global media. This Instagram is from their LA branch.
FYI: WIFT-US has partnered with Front Row Insurance Brokers in a specialty insurance program with preferential pricing. Part of WIFT-US and interested in obtaining a quote? Check us out here: https://www.frontrowinsurance.com/wiftus-insurance-program
Outfest creates visibility to diverse LGBTQIA+ stories and empowers storytellers, building empathy to drive meaningful social change. Outfest is also a non-profit that boasts a festival, annual gala, and a podcast out now, appropriately called The OutCast.
According to their latest article, "Whether these young creatives are a part of LGBTQIA+ community, are women, people of color, or a mixture, their voices are exponentially necessary and so is their art. It is important that we celebrate and draw attention that is necessary in the realm of the art of film".
Learn filmmaking from the world's best filmmakers through this platform!
@learnfilmmaking provides resources and advice for filmmakers. Through IG Live, they have over 100 videos on helpful topics, such as set terminology, and even some pointers from famed director Ron Howard.
Movie Set Memes can give you a laugh that only a filmmaker can understand.
In addition to some funny memes, they also provide useful tips; like how to protect your gear if you ever have to park your vehicle in a neighborhood with a high crime rate.
Andrea David is a blogger, artist, and self-proclaimed "Popculturist". She travels to film locations all over the world, and artfully uses print-outs of iconic scenes to place them in the exact moment of memorable film scenes. Her work has ben praised by filmmakers and actors alike, including Will Smith, Tom Hanks, and Bruce Willis.
The American Film Institute (AFI) is located in Los Angeles, California and offers Master's programs in producing, production design, screenwriting, editing and directing. Their IG page is meant to educate and inspire through fun film facts, interviews with iconic filmmakers, and much more.
Notable AFI alumni: directors David Lynch, Terrence Malick
Get Film Insurance | Film Production Insurance | Filmmaking Insurance
If you're following filmmakers on Instagram, chances are that you're a filmmaker or planning to be one. And if you're a filmmaker, you'll want to consider insuring your valuable filmmaking gear and film productions. Consider Front Row Insurance:
Short-Term Film Insurance (Canada): provides coverage for up to 15 consecutive days of shooting, with no minimum premium. The coverage is available online 24/7. Covers rented gear, rented locations, rented props, sets, wardrobes, and more. Quotes are free.
DigiGear Insurance (Canada): custom equipment insurance for owners of: cameras, sound and lighting gear working in the film/TV industry. Also available online. Quotes in 2 minutes. Policy available in 5 minutes. Shop from your phone.
US-based filmmakers can view Front Row's US policies here.
About: Front Row Insurance Brokers Inc. is an independent insurance broker that specializes in the entertainment industry – specifically, the film industry. Front Row has 51 staff in 8 offices that have a combined 530+ years of experience serving the film industry. Front Row is the largest film insurance broker in Canada. Front Row works hard to provide insurance protection for the lowest possible cost. Should a claim occur, Front Row ensures that clients receive the money they are owed per the insurance policy, as quickly as possible.
Related posts: