Film Production Insurance: Why it is Needed.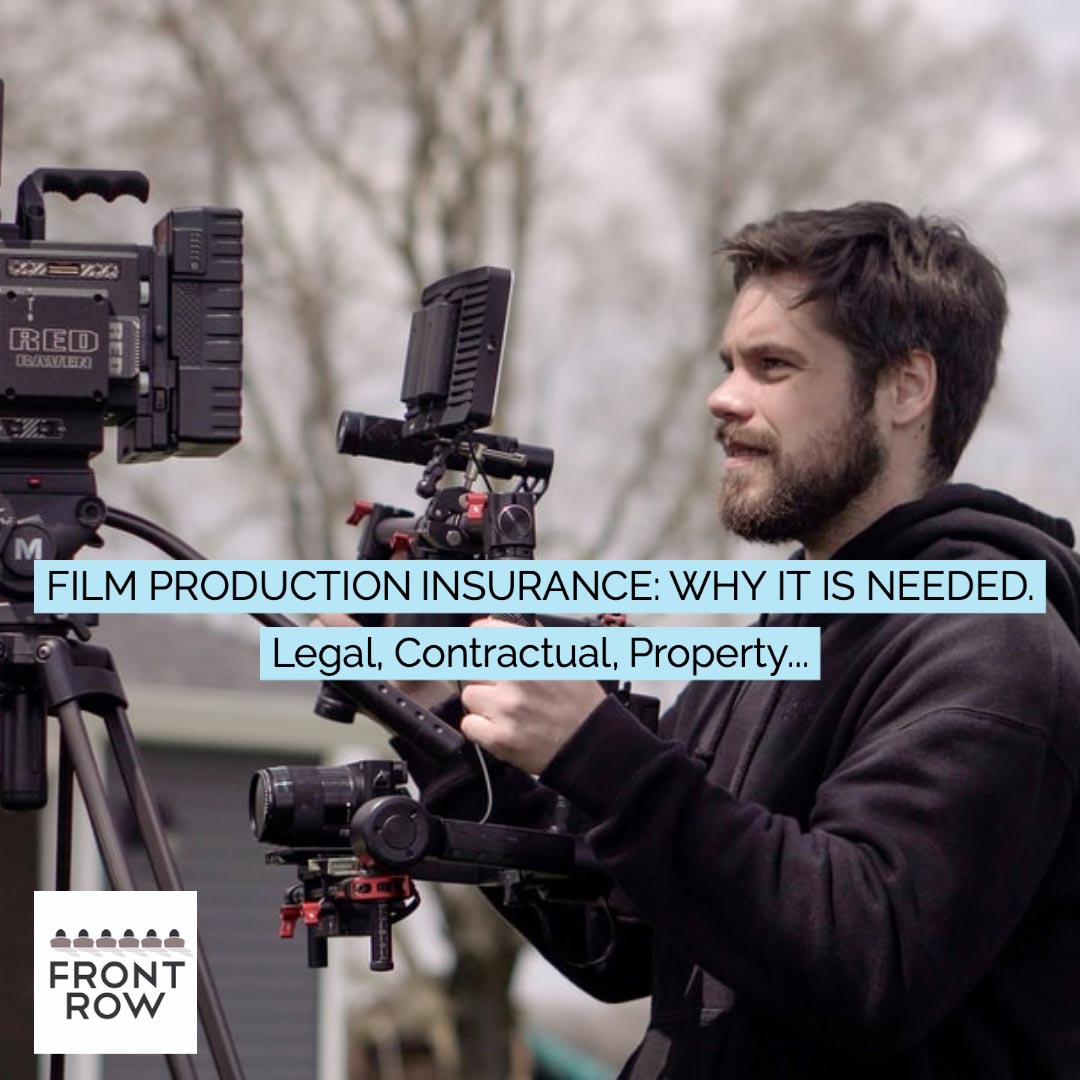 Production insurance is a vital part of any production. All productions should be insured to protect the producers from financial disaster resulting from property damage or liability arising from the production or post-production process. Even if the producer is willing to assume these risks, they will still need insurance for the following reasons:
CONTRACTUAL REQUIREMENTS
The contractual reason is simple. If you are under contract with a broadcaster, financier or distributor, most likely the contract will require you to have insurance coverage before you can access your first draw-down.
ACCESS TO LOCATIONS
In order to get filming permits from municipalities, provinces or the federal government, you will be required to provide evidence of Commercial General Liability Insurance. You will also normally be required to provide evidence of Commercial General Liability insurance to all privately owned locations that you require access to for filming.
RENTING PROPERTY
In order to rent production Equipment or Props/Sets/Wardrobe you will normally be required to provide evidence of your property insurance. This is a standard requirement in most rental agreements.
TYPES OF PRODUCTION POLICIES
The type and scope of insurance coverage you need depends on the type of project you plan to make. If you are making a short music video, the type of policy you want will differ from a filmmaker who aims to make a feature film. There are basically three policy types: Annual, Short-Term project specific and Long-Term project specific policies
Short-term, project specific policies are purchased for lower budget, shorter term projects such as a commercial or music video.
Long-term, project specific policies are purchased for larger budget productions, with longer production and post-production periods such as Features or Television Series.
A DICE Insurance Policy is an annual policy used to insure more than one project during the course of a year. DICE stands for Documentaries, Industrials, Commercials and Educational Films. In addition to these types of productions, a DICE policy would also insure projects such as music videos, short films, public service announcements, etc.
Try to give your broker three to five days to arrange the coverage for you: this will ensure your broker has enough time to obtain the best price and coverage available in the marketplace.
At a minimum, the three policies you need to consider for any film production are:
GENERAL LIABILITY INSURANCE
Commercial General Liability (CGL) insurance is designed to protect the production company against sums that they may become legally obligated to pay as compensatory damages for bodily injury or property damage to third parties arising out of the production company's operations. It includes the cost of a lawyer to defend you.
EQUIPMENT INSURANCE
Equipment insurance covers production or post-production equipment used in relation to the creation of your production. This policy will cover loss, damage, theft, etc. to your rented or owned equipment.
ERRORS AND OMISSIONS INSURANCE
Producer's E&O insurance protects against lawsuits alleging unauthorized usage of titles, copyrighted materials, ideas, formats, characters, plots, plagiarism, unfair competition, defamation and invasion of privacy. E&O insurance requires the counsel of an entertainment lawyer who will review your script, clearances and releases.
RELATED LINKS:
Film Insurance 101 & How to Protect Your Film Project
Film Production Insurance: Why it is needed
Negative Film / Videotape and Faulty Stock