Preventing Film Equipment Theft – Tips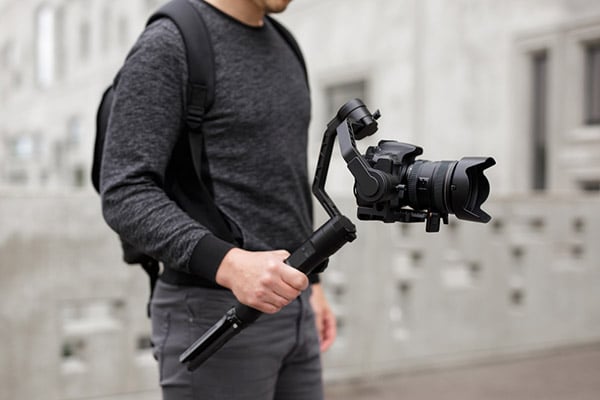 Thanks to cooperation between the FBI, the US embassy and Argentinian federal police, this massive haul of film production gear worth ~$3M was recovered in September 2018. The thieves had apparently targeted equipment in Hollywood and other US cities and then smuggled it into Argentina. As of May 2019, four people have been arrested in the US and 17 suspects have been identified in Argentina.
Film Equipment Theft – Prevention Tips
We've provided some tips & tricks for how to guard your film equipment, as well as some information on how to insure your equipment so you are protected in any worst case scenario situations.
1. Exterior/Location Filming
Key individuals should be responsible and accountable for transporting equipment from trucks and trailers to the filming set/location
There should be a tracking process established for logging equipment in/out when transported between destinations
Securely store equipment when not in use, especially hard-to-replace items like custom props, sets and wardrobes
Station security personnel within sight of exposed equipment, ideally at all times
Heighten security presence whenever filming in crime-ridden neighbourhoods
2. Interior Filming
Always favour buildings that have a central security alarm system, and check with building facilities that the system is actually running properly
Favour buildings that have security guard personnel on site
The building ideally has a concierge who facilitates logging in/approval of visitors
If you need to store equipment in the building overnight, double-check that the room is secure and inform security personnel about it
3. Employee/Crew Theft
Have written policy in place informing cast/crew that it is unacceptable to take any objects from set as "souvenirs"; clearly communicate policy to cast/crew
Conduct reference/background checks on all new employees/crewmembers
All employees/crewmembers should wear highly visible ID badges while on set
Make use of sign-in/sign-out sheets [Amazon Affiliate Link] and/or call sheets for entering/exiting locations
Conduct inventory checks on regular basis
4. Vehicles (including rental cars, vans and trucks)
Ensure vehicles transporting valuable equipment are as nondescript as possible (don't call attention to the vehicles)
Any equipment stored in a vehicle should always be locked and kept out of sight (e.g., covered with blankets)
Ideally, have multiple drivers available to limit the number of extended stops and take turns monitoring the vehicle during stops
If overnight: ideally stay at reputable hotels; hotel parking lots should be well-lit and monitored by cameras and security guards
5. Air Travel (planes carrying production equipment)
Always have a clearly marked luggage tag [Amazon Affiliate Link] and have a card with emergency contact information placed inside the luggage/container
Whenever possible, carry some valuable items onto the plane instead of checking them in, such as laptops and smaller cameras
Maintain an inventory listing the shipped items, along with planned shipping itinerary and equipment serial numbers/asset labels
Consider Film Equipment Insurance – DigiGear
There seems to be no published information on whether or not the equipment involved in the Hollywood-Argentina smuggle was insured. If it wasn't insured, no doubt, the owners of said equipment were likely kicking themselves after this massive theft occurred.
Avoid a similar fate by insuring your film equipment with Front Row under a DigiGear policy.
RELATED POSTS:
CITATIONS:
https://news.sky.com/story/huge-haul-of-stolen-hollywood-film-equipment-found-in-argentina-11498283
Chubb PDF T3-FilmEqTheft-3-19 https://www.chubb.com
Amazon Associates Disclosure: Front Row Insurance is a participant in the Amazon Services LLC Associates Program, an affiliate advertising program designed to provide a means for sites to earn advertising fees by advertising and linking to Amazon.com. This post may contain affiliate links. There is no additional cost to you.