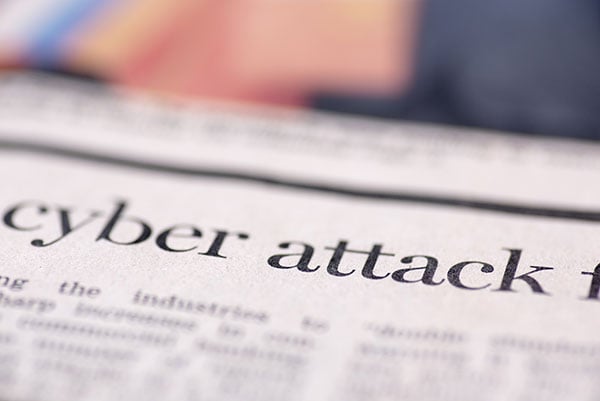 cyber attack insurance
As noted in the media in recent years, cyber attacks have become an increased threat to the cyber security of a business. While the most prominent cases report have been attacks against large companies such as Target, Sony and Home Depot; in fact, 43% of attacks are occurring against small businesses. Of the small businesses attacked, 60% never recover after a hack and go out of business within 6 months because of a lack of cyber security.
Fortunately, there is a way that you can protect yourself against cyber crime by purchasing Cyber Insurance otherwise known as Data Breach Insurance. Front Row Insurance has recently launched a new product called Hackinsure.
Hackinsure offers the following cyber security protection:
Comprehensive Cyber Liability: Combines third-party cyber-liability (your customers/clients) and first-party (you and your business) and cyber crime expense.
Theft and Fraud: Data breach coverage. Protects against destruction or loss of digital data resulting from a criminal or fraudulent cyber event.
Business Interruption: Covers lost income and related costs when unable to operate due to a cyber security event or data loss.
Extortion & Ransomware: Provides coverage for costs associated with investigating threats to commit cyber attacks and payments to those who threaten to obtain and disclose sensitive information.
Forensic Investigation: Covers the legal, technical or forensic services necessary to assess whether a cyber-attack has occurred, to assess the impact of the attack and to stop an attack.
Coverage starts at $300 for the year, but you can save $50 by using the following coupon code: DICEHACK$50. (not valid in QC, ON, SK)
A basic policy would include the following options, with higher limits available:
| | | |
| --- | --- | --- |
| COVERAGES | LIMIT | DEDUCTIBLE |
| Cyber Incident Response Limit | $100,000 | $1,000 |
| Cyber, Privacy & Network Security Liability | $100,000 | $1,000 |
| Regulatory Proceeding | $100,000 | $1,000 |
| Non Panel Response Provider | $10,000 | $1,000 |
| Business Interruption Loss & Extra Expense | $10,000 | $1,000 |
| Contingent Business Interruption Loss & Extra Expense | $5,000 | $1,000 |
| Network Extortion | $10,000 | $1,000 |
| Digital Data Recovery | $10,000 | $1,000 |
| Payment Card Loss | $100,000 | $1,000 |
Coverage can be purchased online through our website at http://hackinsure.frontrowinsurance.com/. If you have any questions regarding the coverage, please don't hesitate to give us a call.
About: Front Row Insurance Brokers Inc. is an independent insurance broker that provides cyber insurance for the lowest possible cost. Should a claim occur, Front Row ensures that business rental insurance client receives the money they are owed per the office insurance policy, as quickly as possible. Front Row has offices in Vancouver, Toronto, Montreal and Halifax.