The Delicate Art of Making a Bio Pic w/o Getting Permission (Part 3)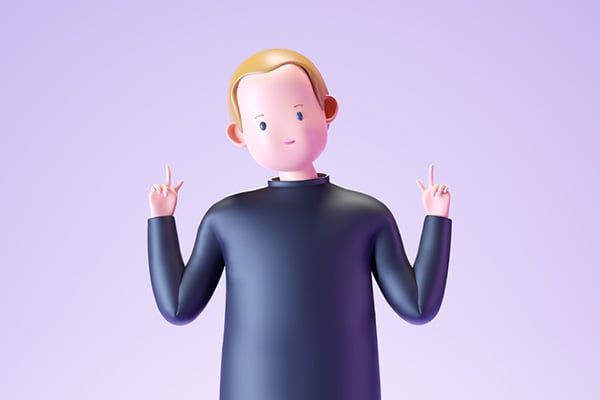 The court ruled:
Many titles, however, include a well-known name without any overt indication of authorship or endorsement--for example, the hit song "Bette Davis Eyes," and the recent film "Come Back to the Five and Dime, Jimmy Dean, Jimmy Dean." To some people, these titles might implicitly suggest that the named celebrity had endorsed the work or had a role in producing it. Even if that suggestion is false, the title is artistically relevant to the work. In these circumstances, the slight risk that such use of a celebrity's name might implicitly suggest endorsement or sponsorship to some people is outweighed by the danger of restricting artistic expression, and the Lanham Act is not applicable.
Furthermore:
Titles, like the artistic works they identify, are of a hybrid nature, combining artistic expression and commercial promotion. The title of a movie may be both an integral element of the film-maker's expression as well as a significant means of marketing the film to the public. The artistic and commercial elements of titles are inextricably intertwined. Film-makers and authors frequently rely on word-play, ambiguity, irony, and allusion in titling their works. Furthermore, their interest in freedom of artistic expression is shared by their audience. The subtleties of a title can enrich a reader's or a viewer's understanding of a work. Consumers of artistic works thus have a dual interest: They have an interest in not being misled and they also have an interest in enjoying the results of the author's freedom of expression. For all these reasons, the expressive element of titles requires more protection than the labeling of ordinary commercial products.
And:
The title "Ginger and Fred" contains no explicit indication that Rogers endorsed the film or had a role in producing it.
[…]
Moreover, the title has an ironic meaning that is relevant to the film's content. As Fellini explains in an affidavit, Rogers and Astaire are to him "a glamorous and care-free symbol of what American cinema represented during the harsh times which Italy experienced in the 1930s and 1940s." In the film, he contrasts this elegance and class to the gaudiness and banality of contemporary television, which he satirizes. In this sense, the title is not misleading; on the contrary, it is an integral element of the film and the film-maker's artistic expressions.
The court then summarized as follows:
In sum, we hold that section 43(a) of the Lanham Act does not bar a minimally relevant use of a celebrity's name in the title of an artistic work where the title does not explicitly denote authorship, sponsorship, or endorsement by the celebrity or explicitly mislead as to content. Similarly, we conclude that Oregon law on the right of publicity, as interpreted by New York, would not bar the use of a celebrity's name in a movie title unless the title was "wholly unrelated" to the movie or was "simply a disguised commercial advertisement for the sale of goods or services." Under these standards, summary judgment was properly entered on the undisputed facts of this case, rejecting the Lanham Act and right of publicity claims, as well as the claim for false-light defamation.
Based on this decision, using a celebrity's name in a film title may be permitted as long as the use of the said celebrity's name does not explicitly indicate that the celebrity wrote, sponsored or endorsed the film, or does not explicitly mislead the viewer as to the content of the film. In the case of The Social Network, the creators did not use Mark Zuckerberg's name in the title of the movie. This may have been for artistic reasons, or the creators may have been concerned that the use of his name in the title could denote his sponsorship or endorsement, and thus could have given rise to a lawsuit.
If You Do Not Need The Permission Of The Celebrity Subject Of Your Film, Why Bother Getting Permission?
All of the above does not prevent you from seeking permission and co-operation from the celebrity subject of your film for business reasons. For example, with permission, you will also likely get co-operation and possible endorsement from that celebrity that will benefit the financial success of the Project. In turn, however, the celebrity may ask for financial participation and creative control that you may be reluctant to hand over.
Additionally, while we have canvassed a number of situations in which you do not need to get a celebrity's permission to make a docudrama about them, the fact is that you could still get sued. Whether the claimant in the lawsuit would be successful or not would depend on how careful you were during the making of the movie to avoid the legal issues described above. But the fact is, most people do not want to spend considerable amounts of time and cost defending a lawsuit. If you can get the celebrity's permission, then you will have the security of not having to worry about them suing you.
Of course, one of the purposes of E&O insurance is to protect and indemnify you if you end up getting sued by the celebrity subject of your film. You may think that with E&O insurance in place, you do not have to worry about being sued since your insurer will cover the costs. But what you may not know is that a possible result of not getting permission from a celebrity to do a docudrama could be a much higher E&O deductible for cases where the individual or estate of the individual decides to start a lawsuit. In some cases your deductible could jump from around $10,000 to as high as $250,000 for that one item. For many filmmakers, having to pay a quarter million dollar deductible would be disastrous. So, in order to protect yourself and your project when making a docudrama about a celebrity, getting his or her permission may still be the best choice, even if you are careful not to avoid the legal issues relating to Rights of Privacy and Publicity, False Light and Defamation.
OTHER E&O CASES
Jeff Young
Jeff Young, J.D. | Barrister & Solicitor | Trademark Agent (Canada and US)
jy@arenaltman.com | Direct: 604.563.1192
Member Law Society of British Columbia, Canada | Member State Bar of California, USA (inactive)
The Lawyer's Lawyer

Educator and formerly practiced in-house with VANOC and UBCP

Music producer, composer and expert snowboarder

Called in BC (1988) and California (2010)
ALTMAN & COMPANY | Business and Entertainment Law
Suite #202 – 2245 West Broadway Ave., Vancouver BC V6K 2E4
Tarek Elmeweihi
Associate

Musician and music producer handling litigation files and entertainment contract

Called in BC (2013)
ALTMAN & COMPANY | Business and Entertainment Law
Suite #202 – 2245 West Broadway Ave., Vancouver BC V6K 2E4
Page 3 of 3 (Links to page 1 and 2)
RELATED LINK:
E&O Insurance 101 & How to Protect Your Film Project
Are you paying for the coverage you need?
Distributor Errors and Omissions
How much of your film is copyright-able?
To get or not get permission: The Social Network
A production lawyer's guide to obtaining E&O insurance and preventing litigation